Drain Cleaning Services
At Rite Tech, we are pros at drain cleaning and have the skills and experience to tackle any drain problem, big or small. Count on us for all of your residential and commercial plumbing needs for service that is fast, reliable and affordable.
Sinks, Showers, Tubs & Toilet Drains

If you have a nasty blockage in any of your bathroom or kitchen drains, we are here to help. These clogs can be caused by any number of things, from hair to grease to foreign objects in the drain. While it may be tempting to try and clear the problem yourself, this often leads to a more expensive repair down the road. We have the knowledge and equipment to clear the clog without causing damage to your finishes or existing plumbing, and we can get your drains in working order again in no time.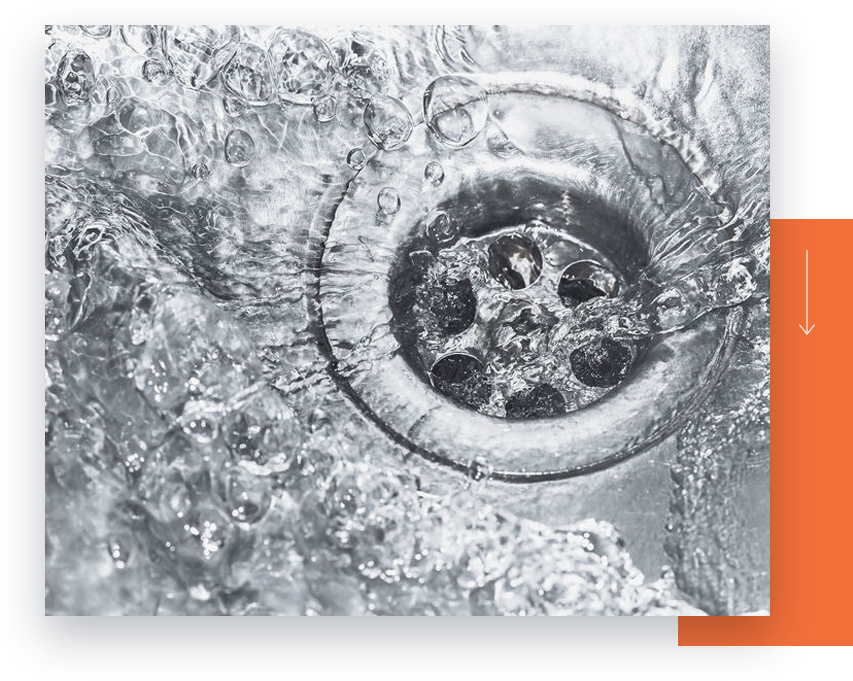 Back-ups or blockages in sewers and drains can be alarming for homeowners, and can lead to significant property damage. These problems can build up over time due to tree root damage or broken underground pipes, resulting in a major plumbing issue. Our team has the professional equipment such as drain snakes and cameras that take the guess work out of underground plumbing, and can avoid unnecessary (and expensive) digging. Our advanced tools allow us to repair your sewer or drain effectively, with the minimal amount of disruption to your home.
24/7 Plumbing Emergencies

We are here to help when you need it. That means that if your toilet is backed up at 10 p.m. or your floor drain is clogged at 2 a.m., we're up for the job. Give us a call anytime of the day or night and we will send a trained professional to you immediately. Trust the expertise and dependability of the Rite Tech team to solve your plumbing emergency quickly and efficiently.
Have a question or inquiry? Please text or email and we will respond within 1 business day. Can't wait? Please call us directly:
(250) 681-0089
Contact Us