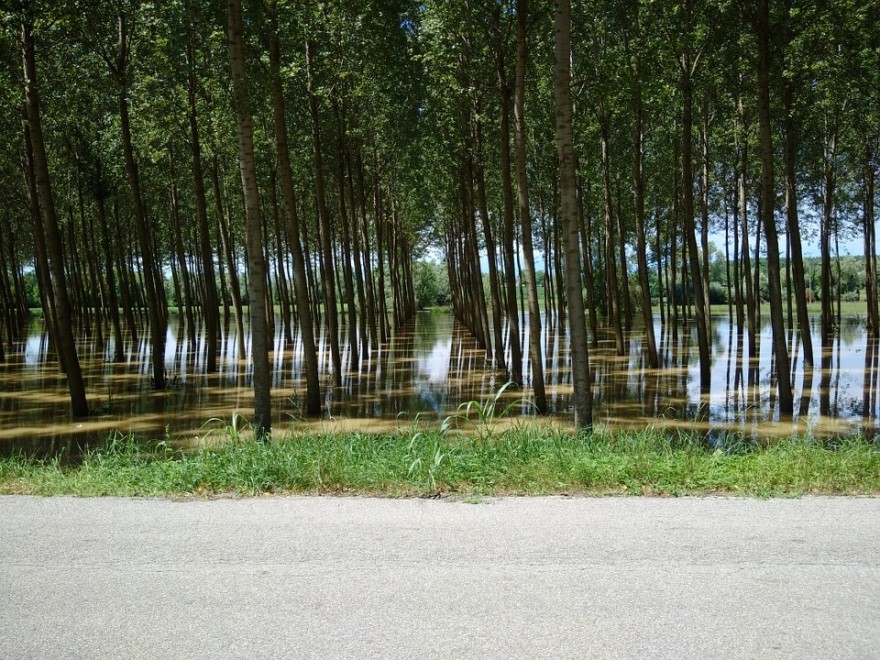 Flooding is the fastest way to suck all of the joy out of a beautiful summer's day. Flooding in the backyard is the destroyer of lawns and the enemy of flowers, but it's not nearly as bad as flooding inside the house. Perhaps the worst thing about flooding is the fact that it's almost always preventable.
If you're hoping to stave off the effects of flooding in and around your home, consider these flood prevention tips from the Kelowna plumbing experts.
Remember the "Land" in Landscaping
If there is a significant portion of concrete in your yard, like a concrete slab patio or a poured concrete walkway, there is nowhere for rain water and runoff to go.
However, if you replace that concrete with interlocking pavers or flagstone, there is enough space between the bricks and rocks to allow water to seep through and be absorbed back into the ground.
Extend Downspouts Away from the House
We know downspouts aren't very pretty to look at, but they provide a crucial function. Because of their lack of aesthetic appeal, downspouts often stop far too close to the house, which lends itself to a lot of problems, not the least of which is basement flooding. To prevent basement flooding because they're too short, downspouts should end at least three feet from the house.
Know the Water Valves
Are you absolutely sure you know where all the water shut-off valves are in the house? There's the main shut-off valve, which is the right place to start in a flooding emergency, but it's pretty inconvenient to turn off water to the whole house when the source of a water problem is pretty obvious.
Take some time now to learn where the shut-off valves are for all of the sinks, tubs and toilets in the house, and make sure they turn easily so you can easily flip them off in a hurry.
Make Sure the Source is Located
Once you've changed the landscaping and extended the downspout, if you're still having issues with flooding, it's time to consult with a professional before it gets any worse. We recommend starting with a plumber to inspect the appliances and pipes in the house for signs of damage or leaks.
We've been helping Kelowna residents get more out of their homes since 2008, and we specialize in emergency plumbing repairs. We're here to answer your call 24 hours a day, 365 days a year at (250) 681-0089.