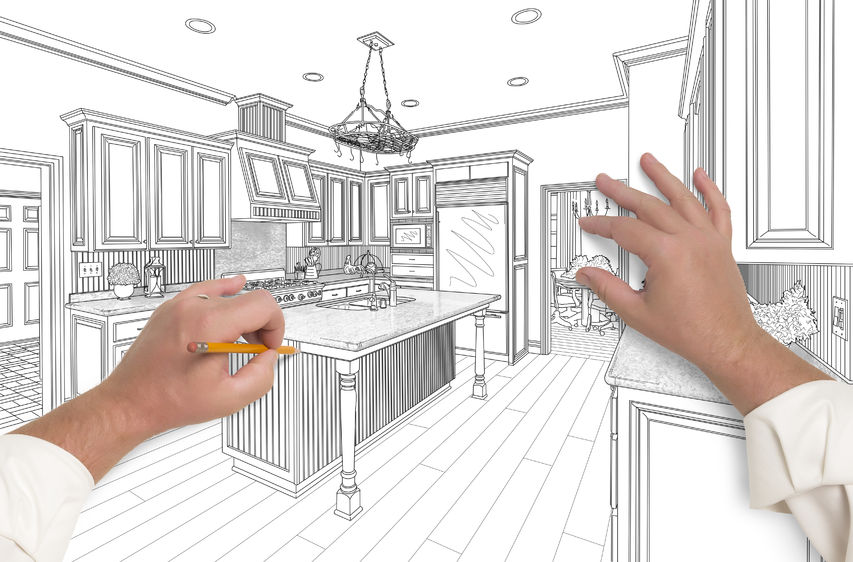 Renovating your kitchen can be fun and exciting, but it can be costly and frustrating too. It's important to plan where your fixtures and appliances will be, and to budget accordingly to avoid any unexpected surprises.
Here are a few things to think about when planning your kitchen reno:
Placement of sink and dishwasher. It makes sense to have your sink and dishwasher beside each other in the kitchen design.  Not only is it easier and more cost effective to get access to hot and cold water, but this is the most sensible solution for drainage purposes as well.
Water line for fridge. More often than not, we are seeing that new refrigerators come with ice and water dispensers.  If the convenience of free flowing ice and filtered water appeal to you, be sure to allow for the installation and connection of a dedicated water line in your design plan and budget.
Moving sinks and appliances. In some kitchen redesigns, homeowners are simply upgrading their finishes and appliances.  In these cases, the plumbing costs are fairly minimal.  If you are changing your floor plan, however, and moving appliances around, the costs can really add up.  Moving water lines and drain pipes is a massive undertaking and requires significant plumbing work, so keep this in mind when developing your design.
Adding additional sinks or taps. It's trendy right now to install an extra sink in a kitchen island, or a pasta pot tap above your stove.  These are all great options to help you enjoy your space, but remember that these items require brand new plumbing to be installed to make them functional, so it's worth pricing out ahead of time to decide if it's worth your while.
Switching to gas. If you are making the switch from electric to a gas stove, you'll need to install new gas lines to your home.  Make sure your contractors are aware of this change well in advance so your reno can be planned and budgeted accordingly.
If you are thinking of a major renovation, and want to have a better idea of your plumbing costs, give us a call for a consultation. We would be happy to provide an estimate as well as advice on any cost saving measures that may help your bottom line.