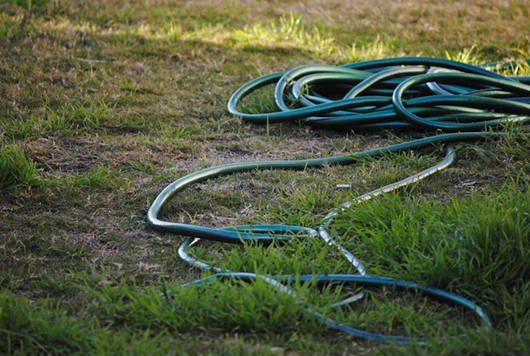 Though we sometimes like to kid ourselves, once all the Halloween candy is handed out, winter is on its way! A plumbing emergency is a pain at any time of year, but during the holiday season it can be a total disaster. In most cases around the house, an ounce of prevention is worth a pound of cure, and plumbing is no exception.
Help protect your home this winter with three tips to prevent a winter plumbing emergency.
Pack Up the Garden Hose
With the watering restrictions in place in Kelowna, the garden hose has been top of mind for most of the summer. But make sure you don't forget about it now that winter is on the way!
Disconnecting and putting away the water hose will help prevent frozen faucets when the temperatures dip below zero. As an added bonus, your hose will last longer too! Be sure to shut off water valves to the faucets outside while you're at it.
Now is the Time to Check for Leaks
Check all your drains and faucets, inside and out, as soon as you can. If you discover a leak, be sure to contact a plumber in Kelowna who can fix it for you right away. A little leak will become much a bigger one if it goes through freeze and thaw cycles.
Don't forget about the utility tub in the laundry room! That's not a winter tip, but a lot of people miss that one.
Prevent Frozen Pipes
The Farmer's Almanac is calling for a colder than normal winter in the BC interior. That means we'll have to take even more precautions than usual to prevent frozen and burst pipes. Wrapping uninsulated pipes in foam, for example, is a simple step that can dramatically decrease the risk of freezing for very little money. It's certainly worth the time and effort to save your home from what could be a disastrous flood.
If you do end up with a plumbing emergency on your hands, have no fear! We're happy to help at any time of year. Call us at (250) 681-0089 and we'll help you with your plumbing problems of any size.